Warbirds Downunder 2022 – Photographer's Pit Ticket Information
Warbirds Downunder will encompass a two day full airshow program on Saturday 15th and Sunday 16th October 2022.
To ensure that you stay up to date with all of the latest inclusions and important updates, sign up on our Museum website near the bottom of the home page for our free email newsletter, like our Facebook page or follow us on Instagram and Twitter.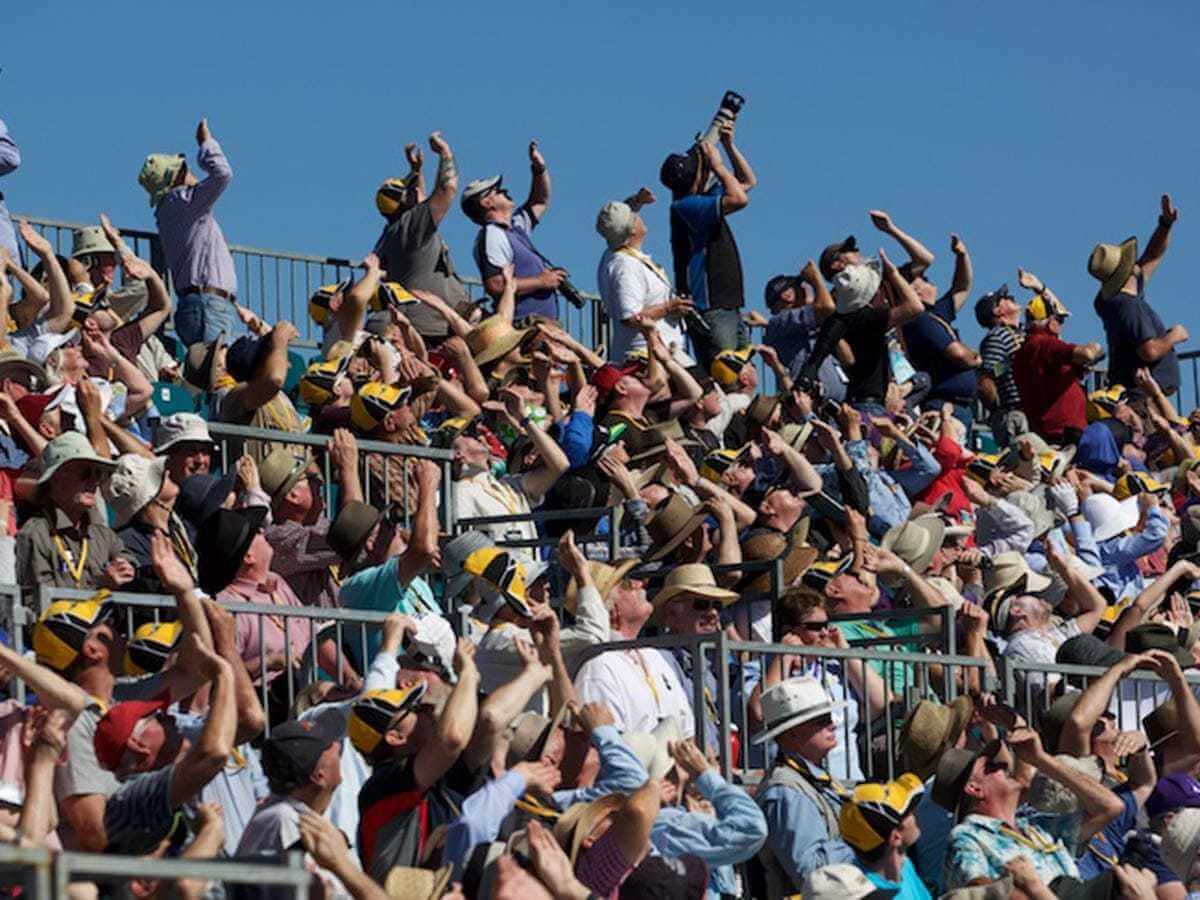 As Photographer's Pit Tickets are limited, you are advised to pre-purchase your tickets.
Temora Aviation Museum Annual Pass holders will not be able to use their annual passes to access the Warbirds Downunder Airshow.
Photographer's Pit Pass (Limited)
Inclusions:
Free priority parking
2 day admission pass to Warbirds Downunder Airshow and Temora Aviation Museum
Amazing location to view the aircraft taxiing, taking off and landing
Exclusive area for Photographers only with lots of ground space to spread out
Grandstand with capacity of 175 people with bench type seats- unallocated seats.
Limited to 80 tickets
Toilets
Marquee with tables, chairs and charging points
Please note that as this area is away from the General Admission Area you will be a distance away from the Food Areas. See picture below.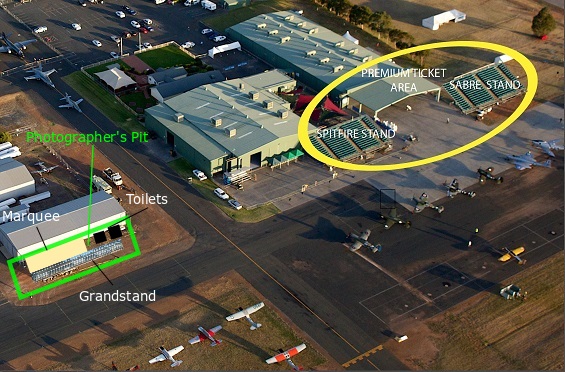 Ticket Categories
Visitors attending Warbirds Downunder will have the option to choose from Premium Tickets in the Spitfire or Sabre Stand, Photographer's Pit Tickets or General Admission Tickets. Tickets on sale now.
For information about Premium tickets, please click here.
For information about General Admission tickets, please click here.